AirShield Preventative Maintenance Plan
Count on the experts at Engineering Sales Associates to be there when you need preventive maintenance and repair services when something goes wrong with your system or a system component.
Learn More
Download AirShield Brochure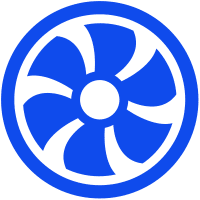 Full Rental Compressor Support
If you want to rent an air compressor, you've come to the right place. ESA offers a variety of air rental solutions for all your urgent needs, including air compressors, vacuums, and dryers. ESA provides fast, on-demand services!
Consulting and Service Plans
Most downtime can be prevented using preventive maintenance. Fortunately, ESA has professional maintenance plans that offer a range of conveniences. From offering preventive maintenance to providing repair services when something goes wrong with your system or a system component, count on the experts at ESA to be there when you need it.
Full Spectrum Service Provider
We offer a range of solutions, including turn-key installations, custom installations, system audits, and reporting to minimize downtime and ensure smooth operations. For more information on full-spectrum industrial air services and solutions, reach out to the ESA team today.
On Call Diagnostics
When something goes wrong with your air compressor system, you want the professionals to fix it. You'll find top-notch technicians, available on-demand for diagnostic services to customers located in and around the Carolinas. Engineering Sales Associates provides a comprehensive and reliable service for customers by taking readings and using a multi-point inspection checklist.
Air Leak Detection
Air leaks are one of the BIGGEST wastes of energy in compressed air systems. 30% of the cost from compressed air can be saved by eliminating leakages. Take the first step in reducing your energy costs and increasing your profitability and energy sustainability with the help of our Air Leak Detection Survey.
Air End Rebuilds
Through Engineering Sales Associates and our partners, you can find rotary screw Air Ends that range from 10 HP to 1,000 HP for your air compressor's specific needs. No matter what kind of rotary screw Air End you need, just let the professional staff at ESA know, and we will gladly provide the part that you need.
Air Dryer Services
If you need air dryer services, Engineering Sales Associates is on call to help. The professionals at ESA, which serves customers in the Carolinas and surrounding locations, offer a number of convenient services for air dryers, including desiccant air dryers. The services that you can contact ESA for include troubleshooting for your refrigeration system, Freon recharging, leak repairs, and replacements for system components.
Cooler Flushes & Cooler Pressure Wash
Since 1961, we have provided customers with all the solutions they need for compressed air machinery. ESA's technicians understand the importance of system maintenance to keep companies in the business. To schedule a cleaning and preventive maintenance for your air compressor, contact the professionals at Engineering Sales Associates for service today.
Custom Piping and Installation
From industrial air systems to comprehensive solutions, ESA supports all aspects of your operations. You'll find a range of products available to meet your demands through an inventory of systems that are designed for industrial use in heavy-duty settings. Systems are available in a number of styles and sizes to adapt to many different environments.
Motor Replacement, Repair & Other Services
Over time, the parts on an electric motor wear out, even if you're careful to properly maintain the motor throughout its lifetime. If it's time to repair or replace your electric motor, be sure to contact Engineering Sales Associates (ESA). Our experts can offer sound advice on repairing and replacing your motor when problems arise.